Are Animals Just Like Us? Exploring Anthropomorphism
Introduction
In our interconnected world, the boundaries between humans and animals are becoming increasingly blurred. Anthropomorphism, the attribution of human characteristics to animals, has been a topic of discussion and fascination for centuries. As we delve into the complex realm of animal behavior and cognition, the question arises: Are animals just like us? In this blog post, we'll explore the concept of anthropomorphism, its implications, and the scientific perspective on understanding the similarities between humans and animals.
What is Anthropomorphism?
Anthropomorphism is a cognitive bias that involves ascribing human traits, emotions, or intentions to non-human entities, including animals. This tendency to humanize animals has been a part of human culture and storytelling for centuries. From Aesop's fables to animated movies featuring talking animals, anthropomorphism is deeply ingrained in our collective consciousness.
The Emotional Lives of Animals
Recent scientific research has shed light on the emotional lives of animals, challenging the notion that they are entirely different from us in terms of feelings and experiences. Studies on mammals, such as elephants and dolphins, have revealed complex social structures, emotional bonds, and even mourning rituals. The similarities in brain structure and the presence of neurotransmitters associated with emotions further support the idea that animals may share some emotional experiences with humans.
Communication and Social Structures
One of the key aspects of anthropomorphism is the attribution of language and communication skills to animals. While animals may not communicate in the same way we do, they exhibit intricate forms of communication and have their own social structures. From bees performing complex dances to convey information to the intricate vocalizations of whales, the world of animal communication is diverse and fascinating.
Cognitive Abilities of Animals
Advancements in cognitive science have provided valuable insights into the cognitive abilities of animals. For example, studies on primates have shown their ability to use tools, solve problems, and exhibit self-awareness. The mirror test, often used to assess self-recognition, has been successfully conducted with certain species of animals, challenging the traditional view of animals as instinct-driven beings.
The Ethical Implications
The recognition of similarities between humans and animals raises ethical questions about our treatment of animals. As we gain a deeper understanding of their cognitive and emotional capacities, there is a growing call for more ethical treatment in areas such as farming, research, and entertainment. This shift in perspective challenges us to reconsider our responsibilities towards the well-being of animals and the impact of our choices on their lives.
Anthropomorphism and our pets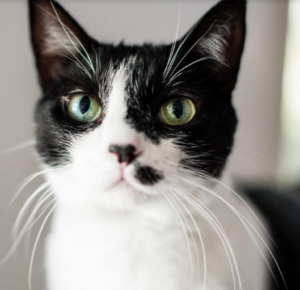 As we navigate the complex and beautiful relationship with our pets, it's crucial to strike a balance between recognizing the uniqueness of each species and appreciating the emotional connections we share. While anthropomorphism adds a layer of depth to our understanding of pets, it's essential to approach it with a nuanced perspective, respecting the individuality and inherent nature of our beloved companions. Whether our pets are "just like us" or not, the joy, comfort, and companionship they bring into our lives are undeniable, making the world of pets a truly magical and enriching experience for both humans and animals alike.
Conclusion
Anthropomorphism, while a fascinating aspect of human cognition, is a double-edged sword. On one hand, it allows us to connect with and empathize with the animal kingdom, fostering a deeper appreciation for the diversity of life on Earth. On the other hand, it can lead to misconceptions and misunderstandings about the true nature of animals. Striking a balance between acknowledging the similarities and respecting the differences is crucial as we navigate the evolving landscape of our relationship with the animal kingdom.
As we continue to unravel the mysteries of animal behavior, it becomes increasingly clear that the line between humans and animals is not as distinct as we once believed. Whether it's the emotional bonds of elephants, the problem-solving skills of primates, or the intricate communication systems of various species, the animal kingdom is a rich tapestry of life that deserves our attention, understanding, and, above all, respect.
/wp-content/uploads/2023/04/logo-happy-scratch-dog-allergy-medicine-650.svg
0
0
Dr. Maria Dashek
/wp-content/uploads/2023/04/logo-happy-scratch-dog-allergy-medicine-650.svg
Dr. Maria Dashek
2023-10-14 09:34:26
2023-10-14 09:34:26
Are Animals Just Like Us? Exploring Anthropomorphism